Succeeding with Agile means more than just parroting the actions and processes of techniques like Scrum or Kanban, it means a commitment to both continuous introspection and improvement of your software development processes.
In this episode, we connect with Esteban Garcia to understand the common pitfalls that stymie Agile adoption as well as mechanisms you can use to help overcome them in your organization.  Esteban shares his Agile adoption tips and warning signs with us so that you can ensure a successful implementation of Agile in your organization!
---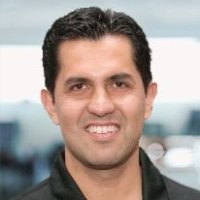 Esteban is the Founder and Chief Technologist at Nebbia Technology, an ALM consulting and Azure-powered technology company. He is a software developer with a passion for ALM, TFS, Azure, and software development and Agile best practices. Esteban is a Microsoft Visual Studio ALM MVP and ALM Ranger, Pluralsight author, and the president of ONETUG (Orlando .NET User Group).