Some of the best interactions at technical conferences are often the impromptu conversations that occur in the hallways between formal sessions.  Hallway Conversations is an intermittent podcast that tries to capture the spirit of those conversations and package it in a format that can be shared with the entire community.
The Hallway Conversations Team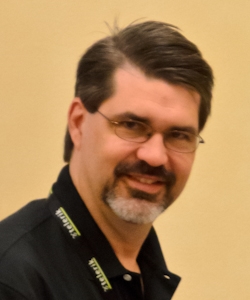 ---
Phil Japikse
A Principal Consultant/Architect with Strategic Data Systems (http://www.sds-consulting.com), international speaker, Microsoft MVP, ASPInsider, MCSD, CSM, and CSP, and a passionate member of the developer community, Phil Japikse has been working with .NET since the first betas, developing software for over 30 years, and heavily involved in the agile community since 2005. Phil is the Lead Director for the Cincinnati .NET User's Group (www.cinnug.org) and the Cincinnati Software Architect Group, co-hosts the Hallway Conversations podcast (www.hallwayconversations.com), founded the Cincinnati Day of Agile (www.dayofagile.org), and volunteers for the National Ski Patrol. Phil enjoys to continuously learn new tech and is always striving to improving his craft.
You can follow Phil on twitter via www.twitter.com/skimedic and read his blog at www.skimedic.com/blog.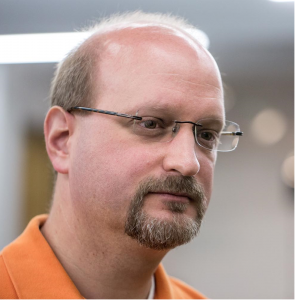 ---
Stephen Bohlen
As a Principal Software Engineer on the TED team within the Developer Experience & Evangelism (DX) division at Microsoft Corporation, Stephen brings his varied 20-plus-years of experience as a former practicing Architect, CAD Manager, IT Technologist, Software Engineer, CTO, and consultant to assist select Microsoft Partner organizations in their adoption of cutting-edge and pre-release Microsoft developer products and technologies.
Stephen is also an active contributor to several Open-Source Software projects including NHibernate, Spring.NET, NDbUnit, and others.
Active in the software development community, Stephen speaks publicly, blogs (semi-)regularly, and is the author of several popular screencast series focused on Agile and ALT.NET concepts and technologies including the widely-praised 15-part Summer of NHibernate video series introducing viewers to the popular open-source O/RM tool.  Stephen is also a founding/organizing member of the NYC ALT.NET user group as well as a co-organizer of the New York City Domain Driven Design User Group.  For the past several years, he has been the Chairperson of the annual New York City Code Camp event.  He is also a Microsoft MVP award recipient in Solution Architecture, ASP.NET, and Visual C#, a member of the ASP Insiders and the Visual C# Insiders, and formerly held the office of the Vice President for INETA, North America.
You can follow Stephen via Twitter http://twitter.com/sbohlen or visit his blog at http://blog.unhandled-exceptions.com
---
Lee Brandt
Lee has been programming professionally for more than fifteen years and currently works as a consultant in Kansas City. He speaks internationally about software development practices and has mentored teams on improving their approach to lean software development through achieving technical proficiency.
He is a Microsoft Most Valuable Professional, one of the directors of the Kansas City Developer Conference, one of the leaders of the Kansas City .Net User Group, and is a connoisseur of fine cigars and craft beers.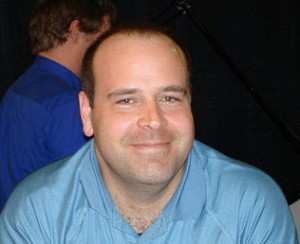 ---
James Bender
James has been involved in software development and architecture for 18 years. He has worked as a developer and architect on everything from small, single-user applications to Enterprise-scale, multi-user systems. His specialties are .NET development and architecture, TDD, Web Development and cloud computing. He is an experienced mentor and author. James is a Microsoft MVP, Co-Founder of the Midwest Techfest and former President of the Central Ohio .NET Developers Group. James's book "Professional Test Driven Development with C#: Developing Real World Applications with TDD" makes a great gift and you should go buy seven or eight copies right now. James's Twitter ID is @JamesBender