In this episode the Hallway Conversations team chats with Eric Boyd about the myriad ways that the lines between what can/should be done on-premsis vs. in-the-cloud are being steadily blurred. Together we explore the world of cloud-based developer tooling that runs the gamut from simple syntax editors to full-fledged IDE and debugger experiences. We also spend time exploring the factors that impact a choice to use these kinds of tools as well as many of the pros and cons of these decisions.
We also explore the benefits of using cloud-based infrastructure, whether its simple hosted e-mail services like Exchange Server, Office365, or GMail, entire IT infrastructure like SQL Azure, Azure Active Directory or hosted source-control repositories like Visual Studio Online, Github, or Bitbucket. The world of technology offers an ever-expanding myriad of choices for the services and capabilities that developers and IT professionals need to get their jobs done and this episode explores some of the options available to you today!
---
Show Notes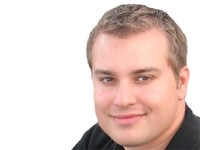 Eric D. Boyd is the Founder and CEO of responsiveX, a Microsoft Azure MVP, and a regular speaker at national conferences, regional code camps and local user groups. He is so passionate about apps and cloud services that he founded responsiveX, a management and technology consultancy that helps customers create great web, mobile and client experiences, and these apps are often powered by cloud services. Eric launched his technology career almost two decades ago with a web development startup and has served in multiple roles since including developer, consultant, technology executive and business owner. You can find Eric blogging at http://www.EricDBoyd.com and on Twitter at http://twitter.com/EricDBoyd.